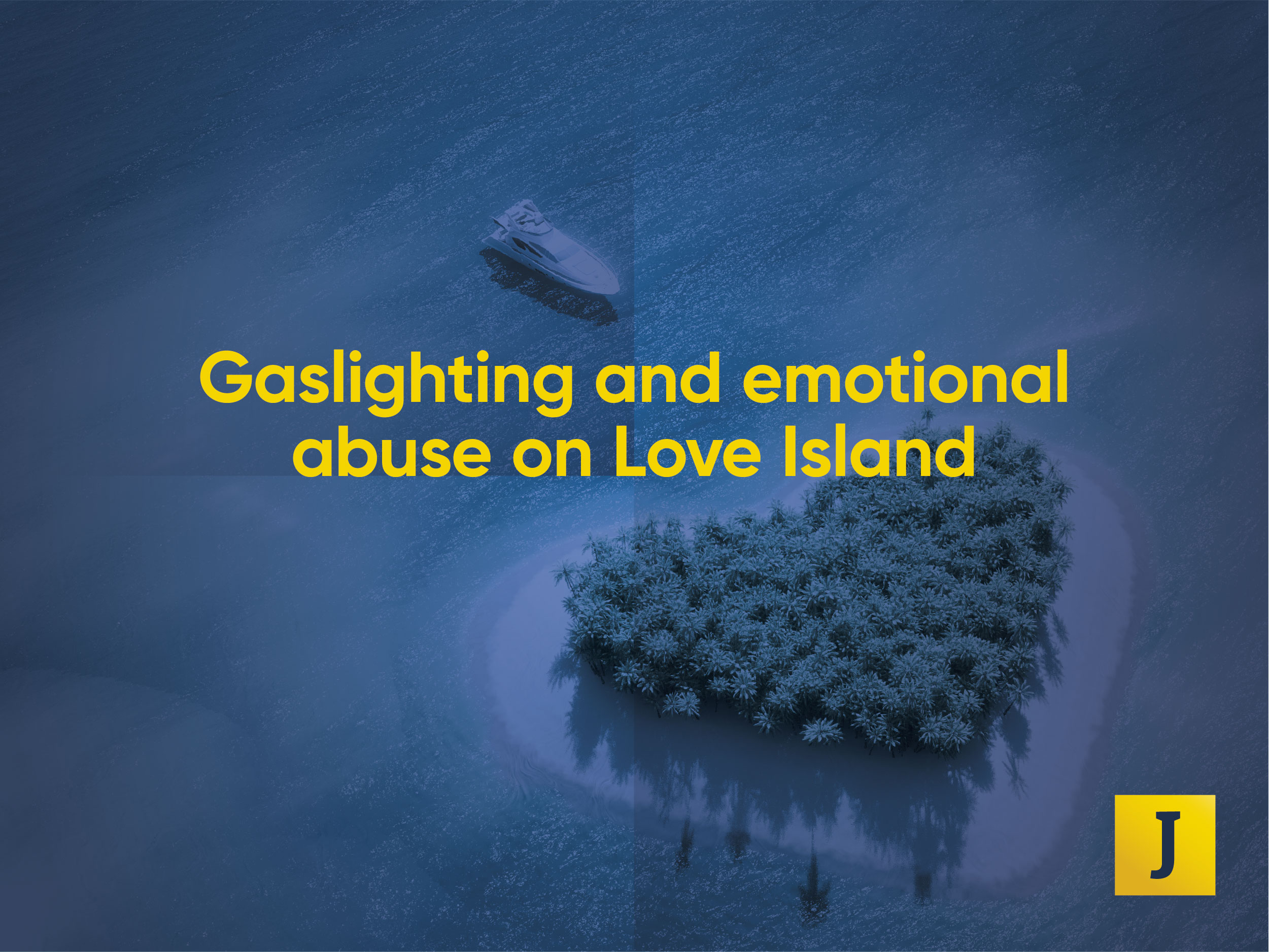 Love Island 2021 may have come to an end, but the stars are still very much in the headlines and their escapades on the show are still at the forefront of everyone's minds. Here Shannon Keeble and Brooke Robdrup-Kilgour from Jefferies' Family Law team, investigate why Women's Aid condemned some of the behaviour in this year's Love Island.
Whilst a lot of the content can be seen as harmless entertainment, over the years Women's Aid, a charity that supports those affected by domestic violence, have spoken out about certain behaviours displayed by the male contestants in particular, which they say may be regarded as abusive.
In a statement, Women's Aid said: "In a relationship, a partner questioning your memory of events, trivialising your thoughts or feelings, and turning things around to blame you can be part of pattern of gaslighting and emotional abuse."
Emotional abuse and controlling and coercive behaviour, including gaslighting, are both recognised forms of domestic abuse, however they are arguably the most difficult to recognise.
In the early stages of a relationship, controlling behaviours can often be mistaken as the actions of a caring partner; but when does taking an interest and being involved in your life cross over into being controlling?
Similarly, with behaviours such as gaslighting, often the 'victim' can be made very much to feel as though they are to blame for any issues in the relationship and will not recognise that it is their partner that is in fact the problem.
These problems can affect both men and women however spotting these behaviours, especially in your own relationship, can be extremely difficult. For this reason, the work undertaken by domestic abuse charities in highlighting the warning signs is all the more important.
If you believe that you, or someone close to you, may be in an abusive relationship and want to explore your options, then contact the Family Team at Jefferies who can offer confidential, practical advice to help you address the situation. We can assist in obtaining protective orders from the Court and can undertake assessments for eligibility for funding under Legal Aid as appropriate.
We are very flexible and can arrange face to face, video or telephone consultations. We also send emails in a protected format, so that no other person can view confidential information that is sent to you.
Please contact our Family Law Team by emailing family@jefferieslaw.co.uk or call our direct line, 01702 443 480 and one of our solicitors will be in touch.
The contents of this article are for the purposes of general awareness only.  They do not purport to constitute legal or professional advice.  The law may have changed since this article was published.  Readers should not act on the basis of the information included and should take appropriate professional advice upon their own particular circumstances.