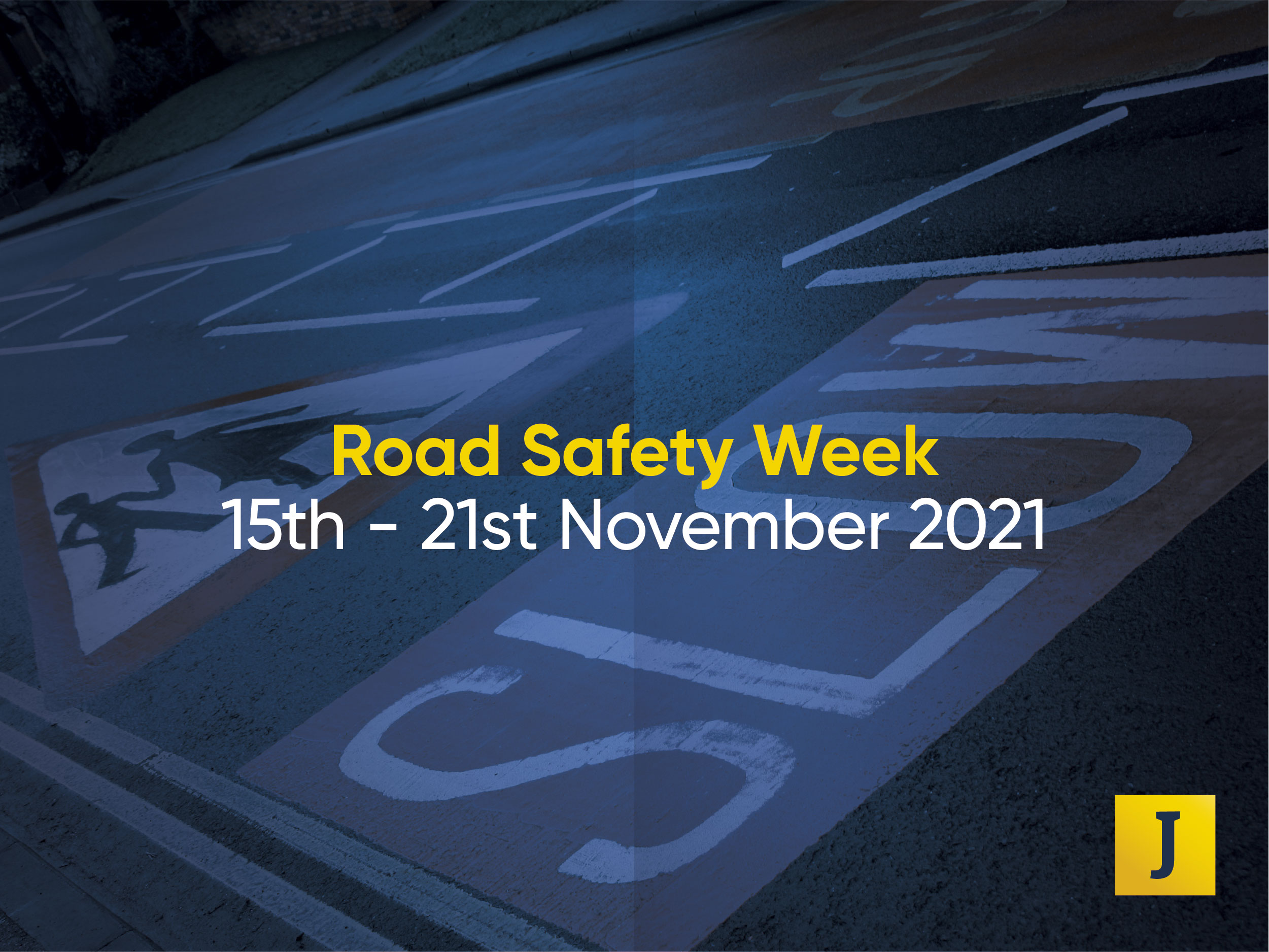 Road Safety Week is a global awareness campaign that inspires millions of people to take action for safer roads. With a lot of experience dealing with the fallout of road traffic accidents, Jefferies knows the importance of tackling the dangers that so many people face on the roads. We fully support campaigns like Road Safety Week, as it's so important that awareness of road safety is kept at the forefront of drivers' minds this month, and every month.
What Is Road Safety Week?
Road Safety Week 2021 will run from 15-21 November around the world. In the UK specifically, the charity Brake encourages millions of people around the country to get involved in the campaign for safer roads, taking action, raising funds, and making pledges to help make the UK's roads safer.
This year, Jefferies is pleased to be supporting Road Safety Week as Brake.org asks people in the UK to pledge to become Road Safety Heroes and help educate others on road safety – whether they be kids, carers, or employers.
How many people are affected by Road Traffic Collisions?
Around the world, more than 1.3 million people die on the roads every year. In the UK alone, someone is killed or seriously injured on the road every 20 minutes.
What's even more concerning is how children and young people are disproportionately affected by this issue. Road traffic accidents are the leading cause of death for children and young people, which has an inevitably devastating effect on families and loved ones.
Both car users and pedestrians can be affected by road traffic accidents, so it's incredibly important for as many people as possible to get involved in this great campaign – and to educate themselves on how to behave safely when near or on the road.
What should I do if I'm in a car accident?
If you are involved in an accident on the road, first you must ensure that you have stopped your car and try to remain as calm as possible. We recommend that you try to take as many details as you can as soon as possible after the event, while the memory is still fresh in your mind. Attempt to get the full names and addresses of any other drivers or individuals involved in the accident, and of any witnesses.
Regardless of who you think was to blame – if anyone – it's important to obtain the insurance information from anyone involved, as well as taking plenty of photos. If you have a dashcam, ensure you've downloaded the footage and saved it. If anyone else involved has a dashcam, ask to check their footage too.
If necessary, ensure you report the incident to the police and your insurance provider. Once you have all the available information, you will be in a much better position should you need to make a claim or even begin any legal proceedings.
The best cure is of course prevention, so make sure you stay up to date with any road safety news and stay alert to hazards when you are on the road.
I've been in an accident – do I need a solicitor?
You won't always need a solicitor after an accident – sometimes this can be dealt with among the individual parties, by the police or your insurance company. If, however, you have suffered an injury then it would be appropriate for you to seek professional legal advice to ensure your interests are properly assessed and represented.
If you do feel you need to consult a legal expert, Jefferies are here for you. With over 25 years' combined experience in pursuing compensation on behalf of clients who have been involved in road traffic accidents, our Personal Injury team are well versed in pursuing all manner of claims.
Find out how you can get help here or get in touch on 01702 443472.
The contents of this article are for the purposes of general awareness only.  They do not purport to constitute legal or professional advice.  The law may have changed since this article was published.  Readers should not act on the basis of the information included and should take appropriate professional advice upon their own particular circumstances.